Event Details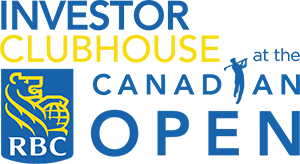 DAILY INTERACTIONS BETWEEN PUBLIC ISSUERS AND INVESTOR GROUPS
ALERT: As we are situated on the 18th Green of the golf course and next to the Clubhouse, we've changed our event name to Investor Clubhouse!
Our 3rd Annual Investor Event at The RBC Canadian Open will take place May 30th to June 2nd at Hamilton Golf & Country Club, just south of Toronto. We have reserved the Hall of Fame Suite for four days at the Open to host our Conference. Daily, we will host 16 Public Issuers and 16 Investor Groups (16 Accredited Investors, 16 Finance Professionals) and provide high-level introductions (introduction meetings) & engagements throughout the day.
CONFERENCE AGENDA – SECTOR SPECIFIC INVESTOR DAYS:
+ Thursday, May 30: Technology, Healthcare and Special Situations Day 1
+ Friday, May 31: Technology, Healthcare and Special Situations Day 2
+ Saturday, June 1: Metals and Energy Day 1
+ Sunday, June 2: Metals and Energy Day 2
DAILY ITINERARY:
8am: Shuttle Departs Toronto
9:30am: Arrival at Hall of Fame Suite, Breakfast Served
10:30am-12pm: Pre-Scheduled Introduction Meetings (6)
12pm: Lunch Break
12:30pm to 2pm: Pre-Scheduled Introduction Meetings (6)
2pm: Break
2:15pm-3:30pm: Pre-Scheduled Introduction Meetings (4)
3:30pm-6:30pm: Championship Golf Viewing, Investor-Networking
7pm: Suite Closes, Day Concludes
7pm: Shuttle Departs for Toronto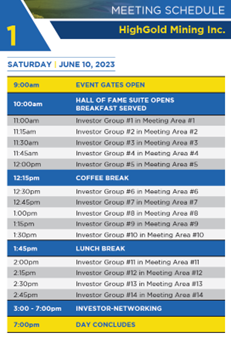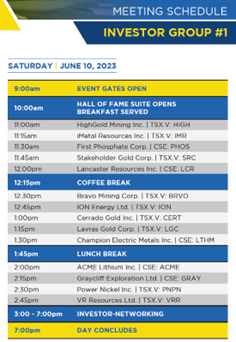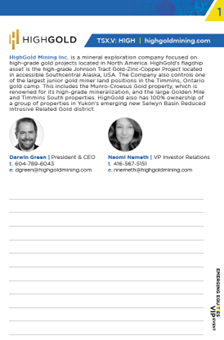 HALL OF FAME SUITE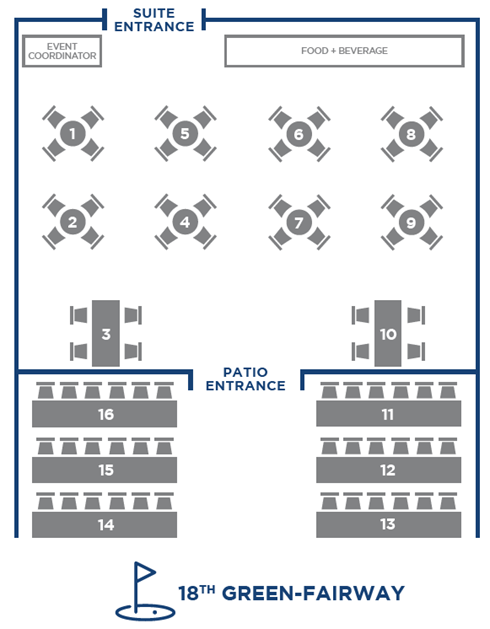 SIGNING UP FOR THE EVENT
Would you like to join us? Issuers, Investors - please contact:
Neil Lock, Managing Director
stneve.rotsevni@lien | mobile-text: 604-380-4888
Video of Day 3 – Saturday, June 10, 2023
CONFERENCE PARTICIPANTS
EVENT TEAM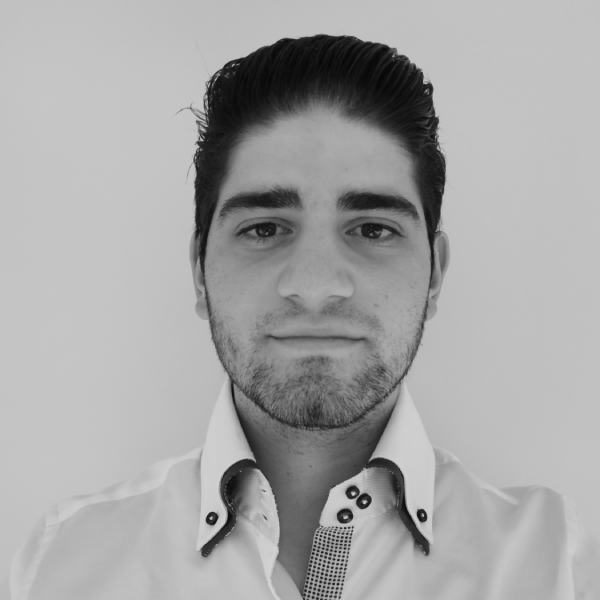 Anthony Simone
Anthony specializes in capital markets advisory, financings, and has extensive relationships across North America. He currently is the president and co-founder of Simone Capital where they focus on roadshows, financings and advisory for publicly traded companies. Anthony has successfully been able to identify emerging market opportunities and with a selective approach has continuously financed clients through critical market conditions.
Phone: 416-881-5154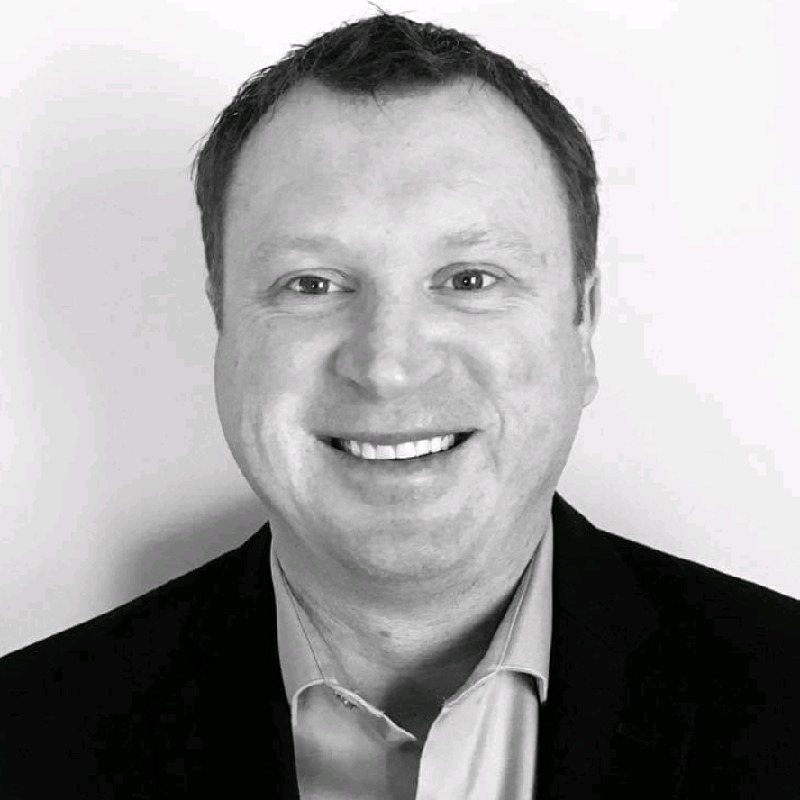 Neil Lock
Neil specializes in event management and has created, managed, and hosted over 80 in-person/virtual investor events over the last 18 years. His resume includes events and conferences hosted in Vancouver, London, Calgary, Bahamas, Scottsdale, Toronto, Montreal, Muskoka, and Whistler. He has founded, created, and designed many new conference formats geared towards the Investor Experience and strives to deliver high-quality, must-attend events.
Phone: 604-380-4888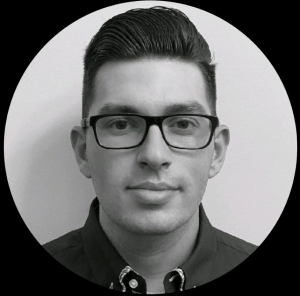 Matthew Benedetto
Matthew is an experienced Investor Relations specialist and has worked with many different growth companies across several sectors focusing on financing support, deal & non-deal roadshows, investor inbound, and M&A opportunities. He is focused on building relationships and introducing new stories with institutions, high net worth investors, and the investment community. Simone Capital focuses on small-cap growth companies in mining, technology, healthcare, and diversified industries.
Phone: 416-817-1226
Sign up for Event Alerts